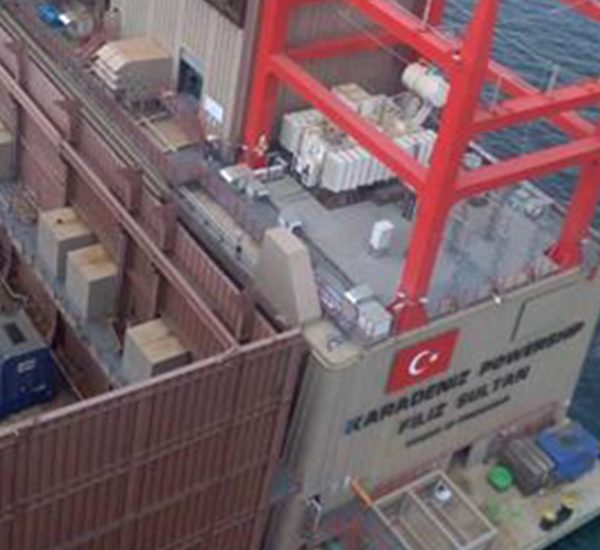 KARADENIZ POWER SHIP FİLİZ SULTAN (KPS61)
As well as other powership projects intention of building "KARADENIZ POWER SHIP FILIZ SULTAN (KPS61)", is to produce electric power off shore. 4 pieces of diesel generators are installed on a towed barge for electric production. Vessel will be producing 125 MW of electricity.

All steel production, piping and outfitting on the vessel is completed by HAT-SAN Shipyard. The project KPS61 is delivered to her Owners succesfully in June, 2019.