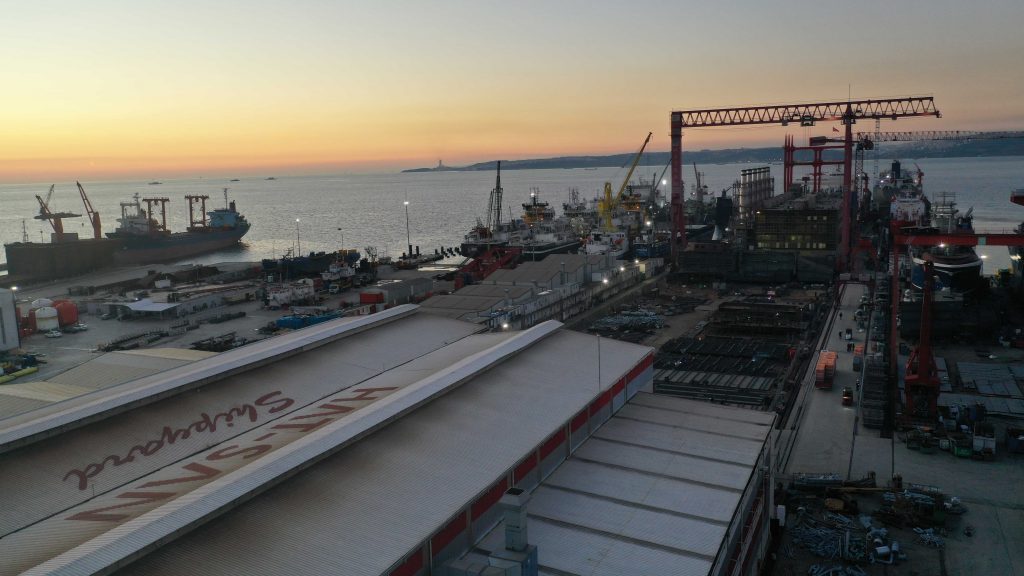 HAT-SAN Shipyard has recently been awarded by CLASS NKK for ISO 14001, OHSAS 18001/45001 and ISO 9001 certificates. Additionally RMRS has awarded HAT-SAN Shipyard for "Firm Comformity" in both Construction of Ships and Repair, Conversion of Ships. HAT-SAN SHIPYARD already has been approved welding procedures from BV.
Hat-san Shipyard has the
Facility Security Certificate
which is issued by NATO, Euro-Atlantic Defense Industries and the Republic of Turkey the Ministry of Defense.
HAT-SAN SHIPYARD's policy is, to continue a leading position in Shipbuilding Industry and increase our market share, arranging our productions to ensure customer satisfaction, in accordance with Integrated ManagementSystem, with competitive prices, in one time and without any mistakes, assuring the customer requirements, to respect all quality, environmental, health and labour regulations, providing a working environment with effective communication, continuous cooperation and trust, identifying all risks regarding safety and environment, managing these risks to prevent accidents and work diseases, preventing environmental pollution and using natural resources in an effective way, following up technological developments and applying them, using safe and environment friendly operations, to produce on time.
As HAT-SAN Shipyard our aim is to achieve these with participation of all our staff while preventing the environmental pollution and respecting the nature and the society and to review our applications regarding Quality,Human Health, Operational Safety and Environmental Protection and to improve our Integrated Management System continuously.