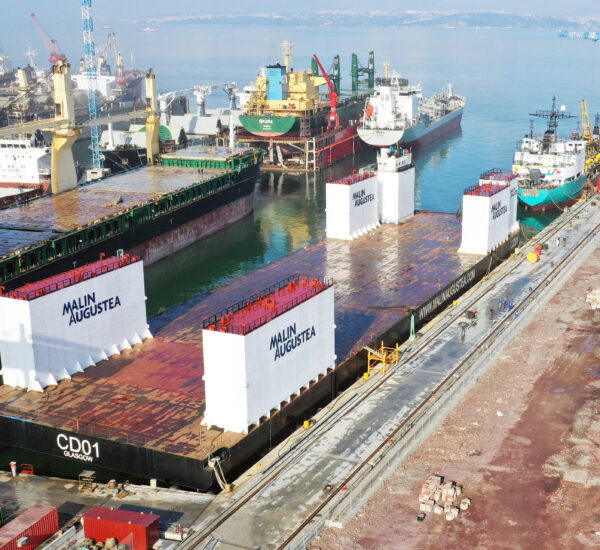 AMT COMMANDER – C CLASS BARGE
LOA : 137.00 m
B : 36.58 m
D : 7.62 m
Deck Loading : 20 t/m2
AMT COMMANDER is the one of the biggest C Class Barge in Europe. 15 m lenghtening work is completed succesfully. Superstructure is raised and necessary reinforecements are done. 5 pcs Caisson blocks are installed.