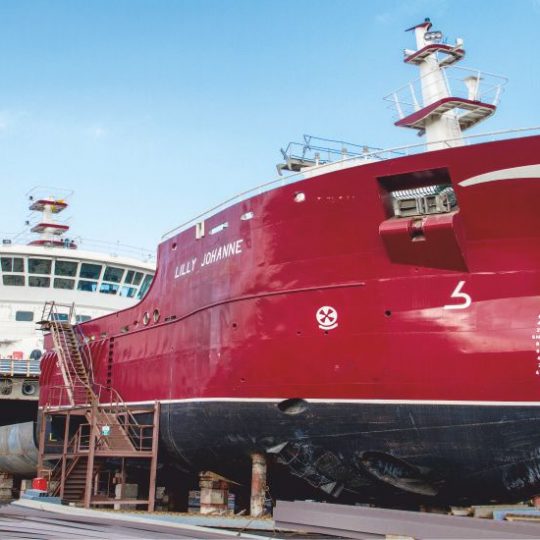 GRIP PACIFIC (ex. LILLY JOHANNE)
This is lengthening project of a "Live Fish Carrier". The vessel has been refitted completely: All insulation, paneling, furniture, cables, electric and electronic equipment, machinery in engine room have been dismantled and renewed.
After renewal and maintenance works were completed all machinery, equipment and outfitting were installed again and the vessel delivered in turn-key condition in October, 2016. In addition to these intense renewal works the Vessel was lengthened 10 meters on fish hold.