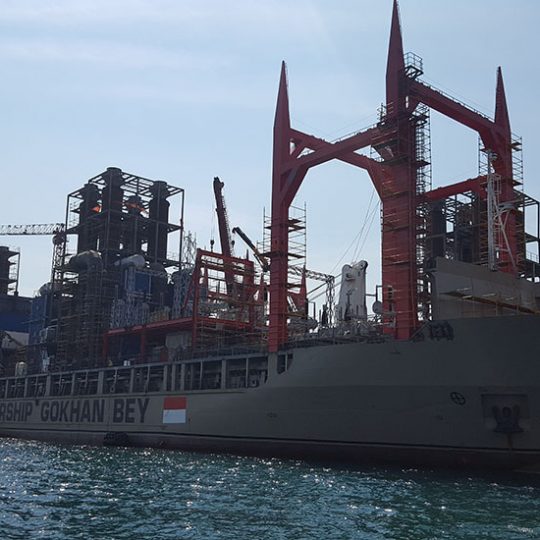 KARADENIZ POWER SHIP GÖKHAN BEY (KPS22)
Same like "KARADENIZ POWER SHIP OSMAN KHAN (KPS12)", intention of these two projects is to produce electric power off shore. 6 pieces of 18.500 kW diesel generators will be installed inCHandymax size vessel for electric production. 500 tons of steel production, 250 tons of piping production will be co mpleted by HAT-SAN Shipyard.

First sister project KPS22 has been delivered to her Owners succesfully in November, 2016.